We developed this pressure expansion center cap specifically to allow the kimera Jr3.0 make a louder bang while still providing even easier cup replacement than its predecessor.
Using this system the noise is no longer limited by the orrig stiffness but by the gas pressure, stronger gas equals louder bang.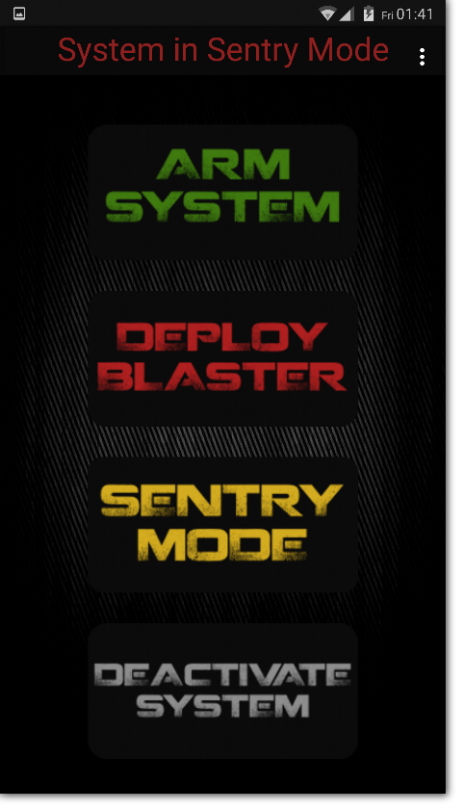 Android App to control the Blaster:
Everything has an app these days, why not your airsoft gear ?
We developed this simple and intuitive app that allows you to control your Blaster Pro C4 Pack remotely.
wich will notify you in case the blaster detects any movement.
This is perfect for snipers, the Blaster will watch your back.

The fast bang system is a light weight easy to use grenade holster that integrates the kimera grenades with mole vests.
it alows the user to pull the kimera from the holster while the safety pin remains atached to the vest, this means the grenade is ready to use in a blink of an eye.

V.S.P. is a Precision Mechanics developed technologie wich reduces sound waves specificly aimed at airsoft guns.
Quick detach is a Precision Mechanics developed system that allows for fast and easy covering of yellow mandatory airsoft gun identification.